At Bank of Ripley...It's All About You!
Switch Kit
A step-by-step guide
A simple step-by-step kit to help you move to your new banking home.
At Bank of Ripley, you'll find we go the extra mile to make banking with us easy and convenient. After all, it's all about you!
That's why we put together this simple kit to help you move your account(s) to Bank of Ripley.
In this kit you'll find:
Simple steps to switch your accounts
Answers to frequently asked questions

Open your Bank of Ripley account(s).

One of our friendly customer service representatives will help you choose the account that best suits your needs.



Stop using your old accounts.

Make sure you have sufficient funds to cover any outstanding checks and withdrawals. For your security, please destroy your unused checks, debit cards, and deposit slips.



Switch all Direct Deposits/Credits to Bank of Ripley.

We have all the forms you need to make this a simple switch. ** See List Below



Switch all automatic payments.

You will need to notify anyone who automatically debits your old account that you have moved to Bank of Ripley. We have the form to make the switch.
** See List Below



Close all your old accounts.

Now that you have moved all your accounts from your previous bank to Bank of Ripley, you can close them. Just be sure that all outstanding checks have cleared and no automatic debits are still set up with your old information.
** Some Suggested Direct Deposits and Debits
Credits (deposits)
Debits (payments)
Payroll
Social Security
SSI
Military Pay
Dividends / Stock
Account Transfers
Utilities
Telephone / Cell Phone
Insurance
Loan
Credit Card
Health / Fitness / Clubs
Internet Provider
Safe Deposit Rent
Automatic Transfers
Although we provide you with the forms, check with your employer and other direct deposit sources to make sure you do not have to submit any additional information. If you have Social Security Direct Deposit, you can call the Social Security Administration at 1-800-772-1213 or visit their website at www.ssa.gov/deposit/howtosign.htm as well.
You may want to maintain your previous account until you are sure the direct deposit is moved to your new Bank of Ripley account.

Frequently Asked Questions
Is it easy to switch banks?
At Bank of Ripley, we have developed this kit designed to make transition to your new bank easy and painless. We provide you with the necessary forms and a step-by-step guide to make sure you have all you need to switch to Bank of Ripley.
But I have Direct Deposit. How do I change?
In this kit we provide you with instructions to handle all your Direct Deposits.
How do I know what account I need?
We offer many different accounts to our customers because we know their needs are just as unique as they are. We provide an array of personal and business accounts. We are here to help you find the perfect fit.
I have some of my bills set up for automatic payments. Can I do the same at Bank of Ripley?
Definitely! We give you the forms to fill out and send to any biller you have on automatic payment. We also provide our customers with free online banking and bill pay. You can schedule your payments and change the amounts at your convenience. Just ask one of our customer service representatives about online banking / bill pay when you open your account and we will get you connected.
What's the process of closing my old account?
Again, we are here to help make the transition as smooth as possible so we have provided a form for you to submit to your previous bank. Simply follow the instructions, and you'll be switched in no time!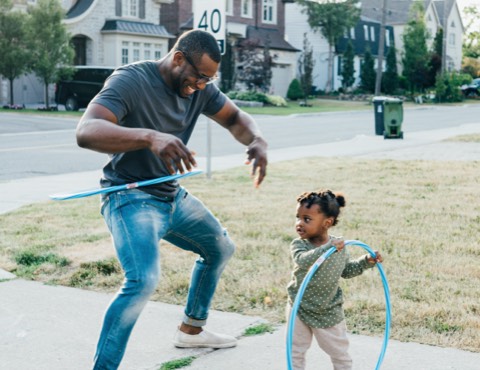 Our Checking Accounts fit your unique lifestyle.
All of our checking accounts include online banking, mobile banking, bill pay, debit cards and e-statements.