Fast free access to your accounts via the internet everyday 24/7
If you haven't made the choice of using NetTeller online banking.....you may be surprised how easy it is!
View your account balances
View account activity which includes images of your checks
Transfer funds between Bank of Ripley/Bank of Tipton accounts with the ability to make them recurring
Pay bills to virtually anyone with Bill Payer
Keep track of your account balance, transfer activity, bill payments and more via email alerts or messages
Easy access to your account information
Optional Free Online Bill Payer on all checking accounts.
Receive your statements and notices electronically with E-Statement Delivery. This is your option!
Security – We protect your personal information using the latest encryption technology and a unique log-in authentication tool.
That way, you never have to worry while you're online with us.
Alerts – We automatically send you an email alert whenever your account information has been changed or the maximum number of login attempts has been reached. You can also sign-up for optional alerts, such as an alert that will let you know when you account balance goes over or below or certain amount.
Personal Password Reset -  Really convenient on nights and weekends! This allows you to reset your own password when you become locked out.
How do I enroll? To enroll, simply click here. Please read the Online Banking Disclosure and click the "I ACCEPT" button. Your application will be delivered promptly to us.
How will I receive my access codes?  Your codes will be mailed to you at the address we have on file.
How do  I apply for Bill Payer or E-Statement Delivery? You may choose to add Bill Payer and/or E-statement Delivery on the Online Banking application.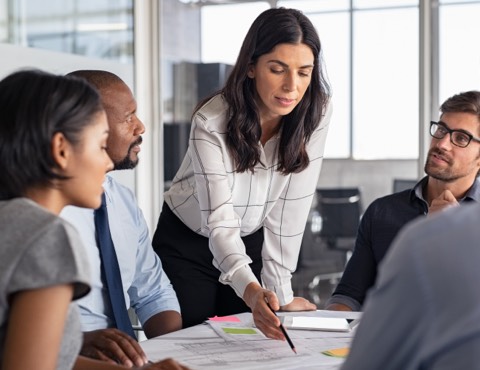 Business Loans
We're dedicated to promoting growth and supporting local businesses
We offer an array of loans to meet the needs of every business, big or small.