Fraud Prevention

Bank of Ripley / Bank of Tipton takes care to protect the privacy and security of your information, accounts, and transactions. Security is always stronger when all parties are careful, and the best line of defense begins with you. We suggest all customers take the following steps to protect yourself against identity theft and account fraud.
There is a rapidly growing practice of Internet fraud called "phishing". Phishing is the practice of sending fraudulent email messages to addresses requesting them to supply confidential information. Typically, the information requested includes account numbers, passwords, PINs, Social Security numbers, or other personal identifying information.
Please note: Bank of Ripley / Bank of Tipton will NOT solicit confidential or sensitive customer information via email. Should this happen to you, please contact your local branch immediately.
Protect your Social Security number. Limit its use as identification. Never preprint your drivers' license or Social Security number on your checks.
Shred unnecessary financial documents including invoices and unwanted pre-approved credit offers
If regular bills or statements stop coming, call the company's customer service number. Someone may have filed a false change-of-address notice to divert your mail.
Don't ignore suspicious charges. Call the company immediately to the resolve the discrepancy.
Protect personal and financial information. Never give account numbers, social security numbers, or other sensitive information to strangers.


Question suspicious phone inquiries. Don't give out financial information on the phone unless you initiated the call and know the other party.


Protect your ATM, telephone, and online banking information. Avoid using easily guessed passwords and PINs.


Report lost or stolen checks immediately.


Periodically check your credit rating. Contact the major credit bureaus to ensure accuracy and identify potential fraudulent activity. Contact information is below.
To report fraud, call: 800-525-6285 and write:
P.O. Box 740241, Atlanta, GA 30374-0241

Hearing impaired call 1-800-255-0056 and ask the operator to call the
Auto Disclosure Line at 1-800-685-1111 to request a copy of your report.
To report fraud, call: 888-EXPERIAN (397-3742) and write:
P.O. Box 9530, Allen TX 75013
TDD: 1-800-972-0322
To report fraud, call: 800-680-7289 and write:
Fraud Victim Assistance Division, P.O. Box 6790, Fullerton, CA 92634
TDD: 1-877-553-7803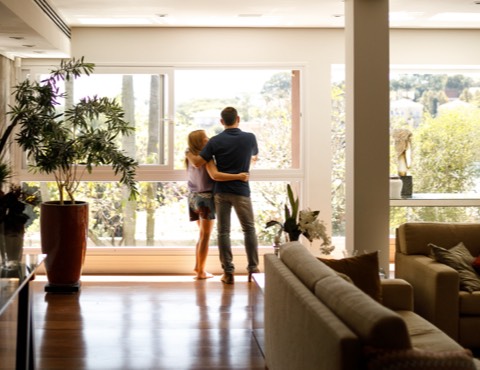 Mortgage Loans
Buying your first home? Refinancing your current home?
No matter what your needs are, our experienced lenders can help find the right loan.